건배 – How To Say Cheers in Korean
|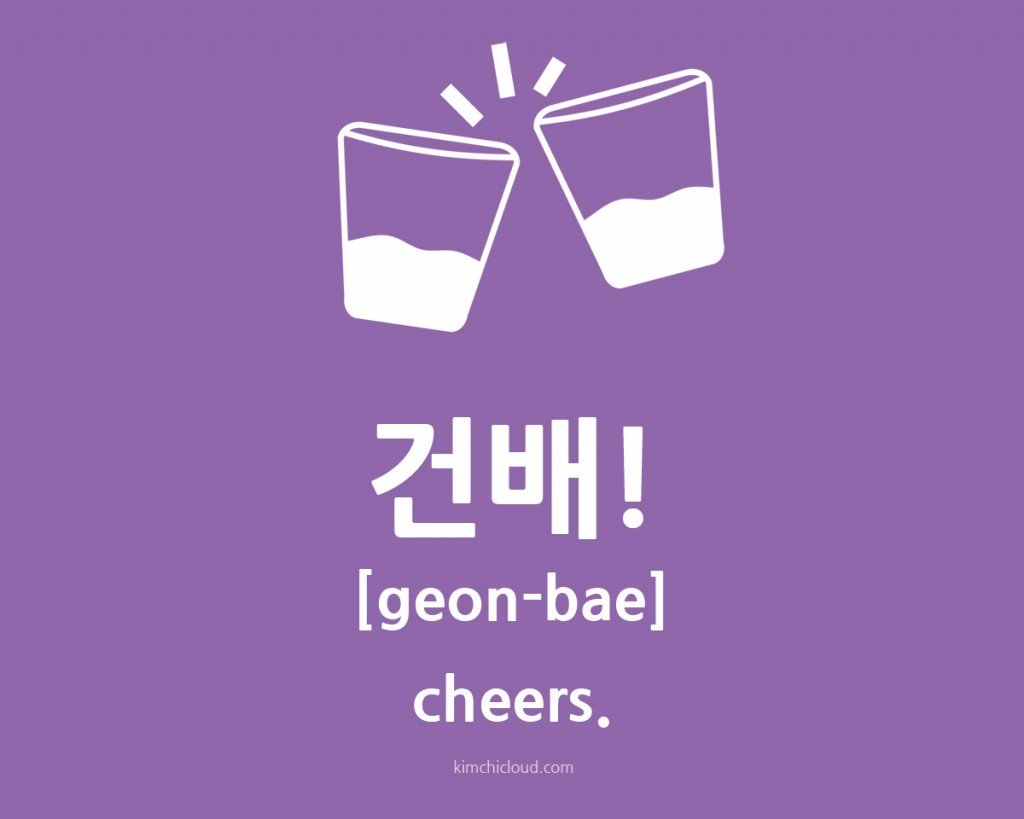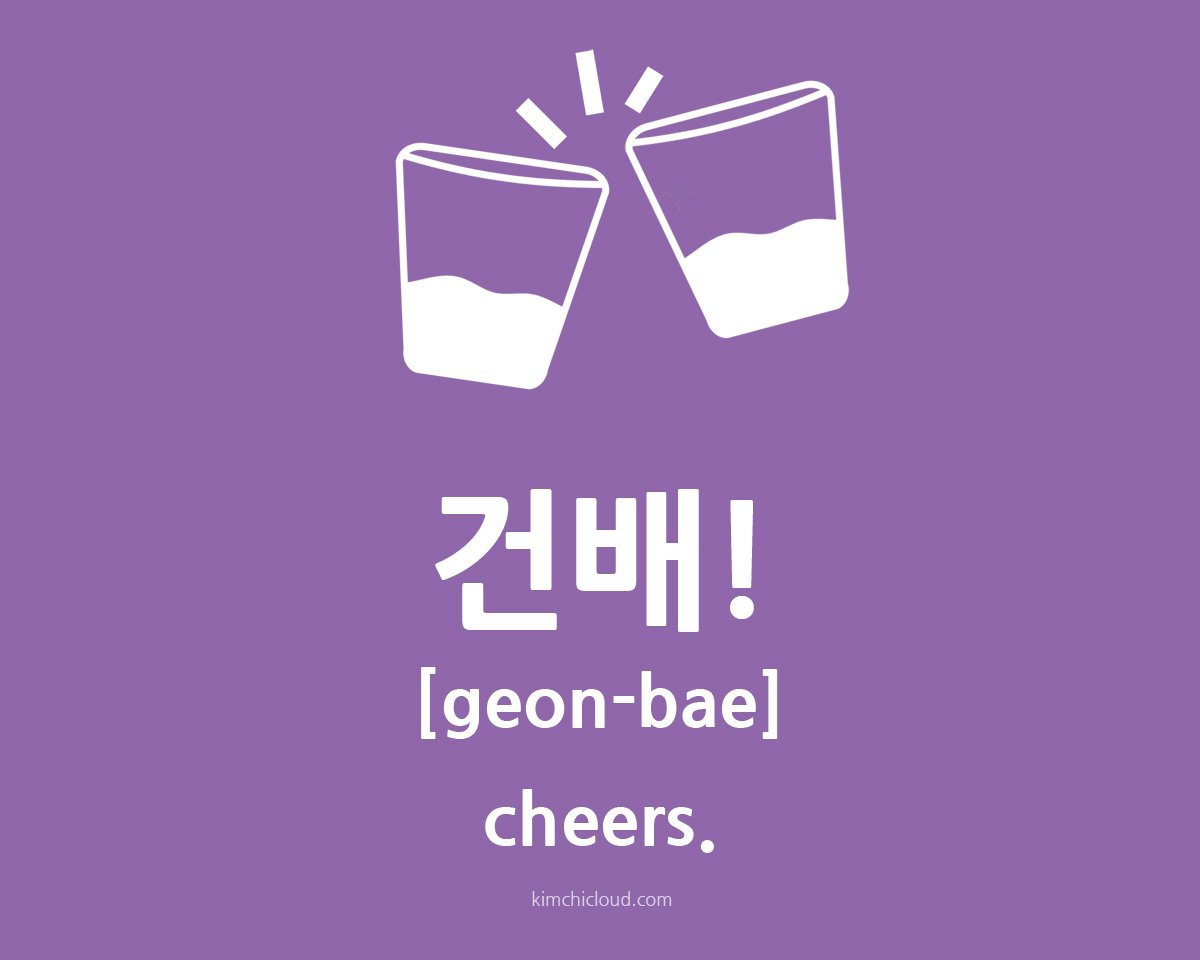 Cheers in Korean
If you visit Korea, there are certain things you will undoubtedly do, and drinking is one of those things so knowing how to say "cheers" in Korean can definitely come in handy. Koreans drink a lot, more than any other country in the world according to some sources, and Soju(소주), beer(맥주) and makgeolli (막걸리) are among the most popular beverages. Drinking is a good way to bond with both friends and strangers and toasting creates a pleasant atmosphere and makes everyone feel good (until someone drinks to much and takes of their shirt that is).  But enough talking, let's find out how to say cheers. For this, you say:
The formal/polite way
geonbae!
in Hangul: 건배!
= cheers!
So this is the normal, traditional, standard (etc etc) way to say cheers in Korean. It is of Chinese origin and literally translates to "dry glass". In case you happen to stumble upon either the Chinese or Japanese expressions, you'll notice that they are very similar to the Korean expression. Use it with anyone so that means your boss, older people, coworkers, friends and so on.
wihayeo!
in Hangul: 위하여!
= cheers! (wish/hope for…)
This expression is a little bit different. It means "wish for" or "hope for", but it is used while toasting just like the other expressions. It can sound a bit old-fashioned but it's nevertheless frequently used. Normally also include what you are wishing for (such as someone's health, good fortune) and a common expression is:
seh-gyee-pyeong-hwa-reul wihayo

!
in Hangul: 세계평화를 위하여!
= for world peace!
The casual/familiar way
zzan!
in Hangul: 짠!
= cheers
If you want to be one of the cool kids, you need to talk like the cool kids. And to talk like the cool kids, you need to know the slang. 'zzan' (or jjan, depending on how you want to romanize it) (짠) is the casual way to say "cheers" in Korean. Note, however, that use should not use this with strangers and older people. So make sure you only use it only with your close friends!
More vocabulary related to drinking culture
| English | Korean |
| --- | --- |
| alcohol | 술(sul) |
| bar | 술집(sul-jib) |
| to drink | 마시다(ma-shi-da) |
| snack/side dish | 안주(an-ju) |
| wine | 와인(wa-in) |
You might not like the song, but the video shows, although slightly exaggerated, how a night out drinking in Korea can look like.
This is all you need to know in order to say "cheers" in Korean. For more lessons like this one, please check out our Everyday Korean archive! If you found this lesson helpful, please like or share! And if you have any questions, please leave a comment below and we will do our best to help you out.
By: KimchiCloud
--Comments are temporarily disabled. We apologize for the inconvenience.--